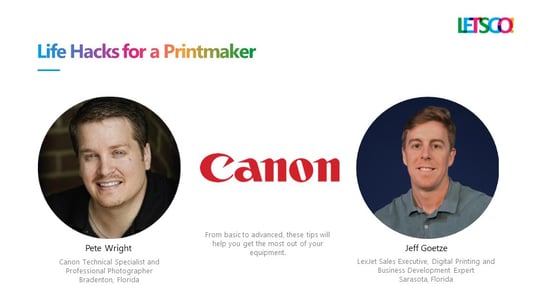 Pete Wright discusses the best ways to create beautiful images with your Canon printer.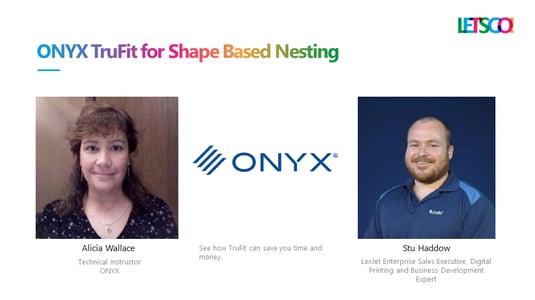 ONYX technical instructor Alicia Wallace demonstrates the recently released ONYX TruFit software.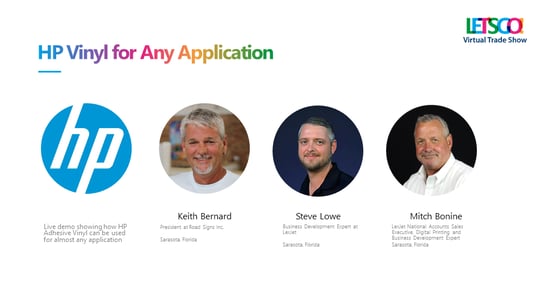 Steve Lowe from LexJet and Keith Bernard from Now That's a Wrap demonstrate a variety of real-world applications for HP Adhesive Vinyl.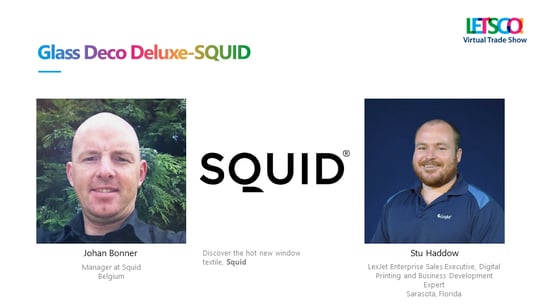 Johan Bonner from Squid Textiles discusses many of the glass décor applications for the high-end self-adhesive textile.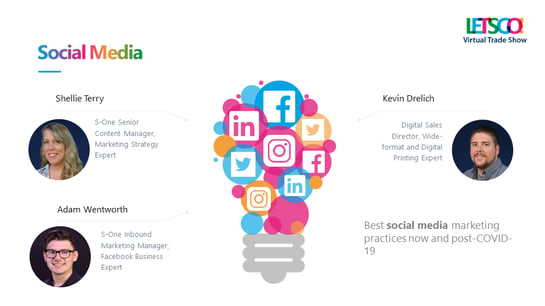 Shellie Terry & Adam Wentworth from S-One's Marketing Team discuss the best social media marketing practices during and after a high visibility event like COVID-19.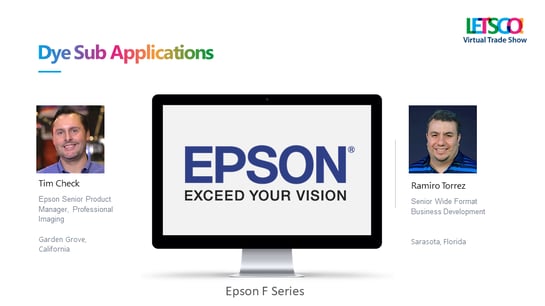 Epson's Tim Check talks about the latest dye-sub applications with the Epson F-Series Printers.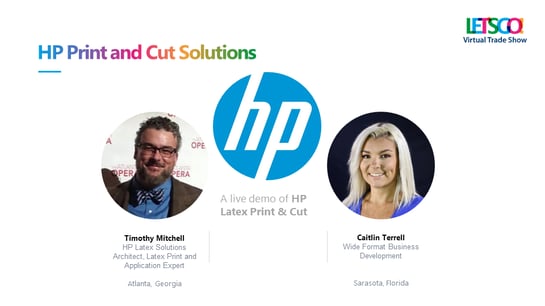 Timothy Mitchell – HP's Solutions Architect – covers the benefits of latex printing in this HP Latex Print & Cut Academy.